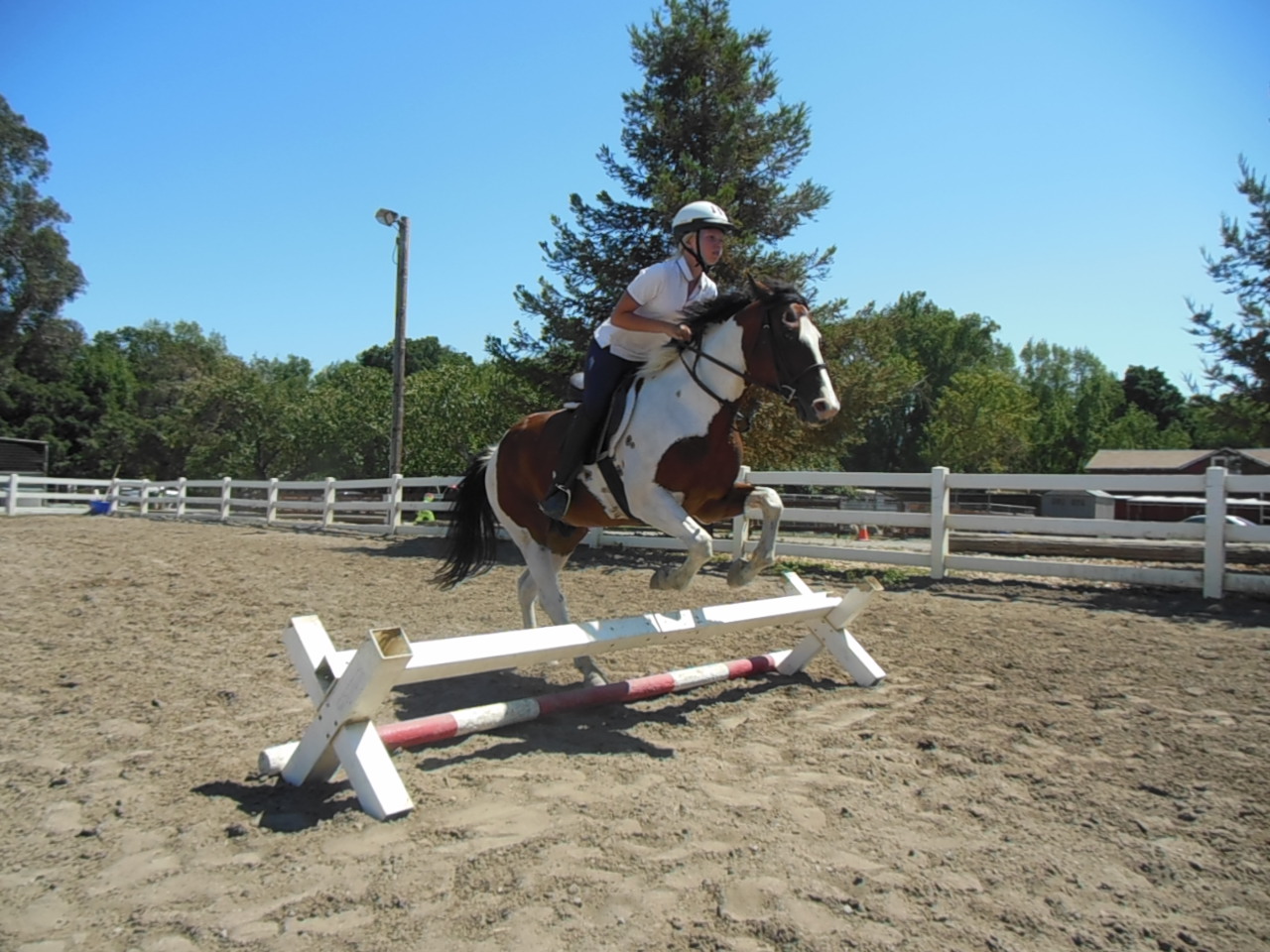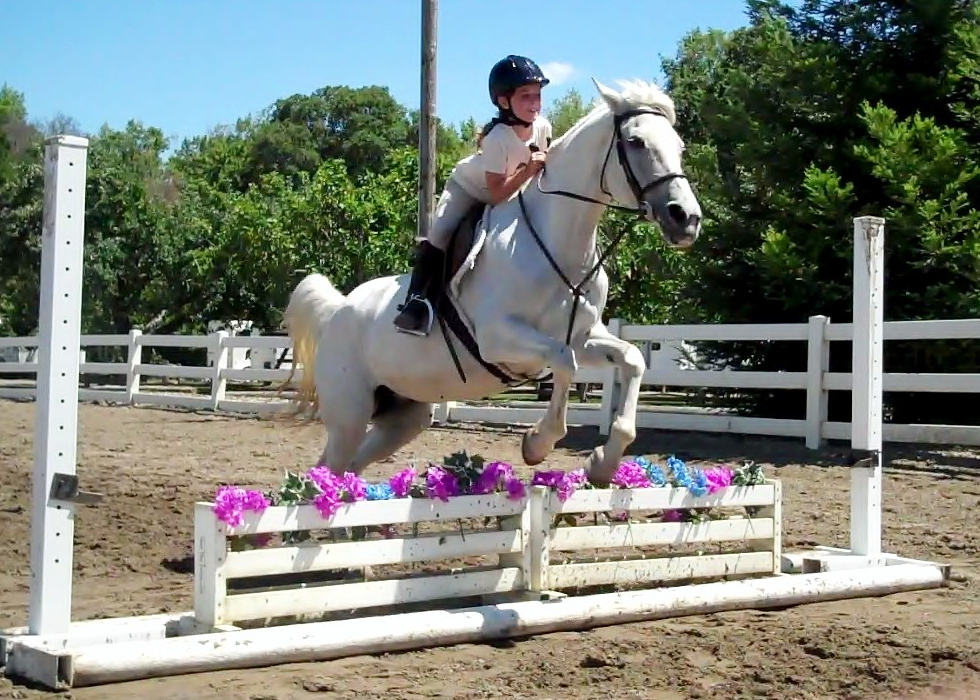 Advanced Camp 2024
Dates to be Announced


Ages: 10 & UP

Time: 12:00 to 3:00

Cost: $
Sessions:
June
July
July
August
Please Note:

This camp has special

age and ability

requirements.

Please see the Advanced Camp Registration forms for more info.
This Camp may be combined with a Regular Half Day session to make a full day of camp.
Program
Campers will be matched to a horse according to their existing riding skills. For the more advanced riders, this camp will increase
existing jumping skills through balanced flat work including dressage, jumping grids and gymnastic lines. It will also improve their
skills at jumping courses. They will also learn the

differences

in Hunters and Jumpers. Proper horse and rider turnout will be
covered as well.

This camp will include topics such as Ground lessons, Horsemanship, Caring for tack, Trailer loading and 1st aid for horses.
Pre- jumping campers will learn the basics of jumping with ground pole work and improving those skills throughout the week. They will also
learn the fundamentals of bending and flexing the horse through basic dressage work. This camp will have a "virtual " horse show. Particpants will be emailed the link for viewing.
If the camp session you wish to enroll in is full, you can be put on a wait list by emailing the office with your contact information, your childs name, age and the week(s) you want to be wait listed for.
What to Wear & What to Bring
Camp Essentials for Safety and Comfort
Campers

need to bring a light snack and water bottle
All campers should wear: Long Pants, Applied sunscreen, Riding Helmet, Riding boots, breeches and chaps.

Sanitized Riding helmets and boots are available for loan at no charge. Bike helmets and hiking boots are not allowed.
If you are concerned about sharing helmets, you may purchase one for $45.
To purchase a helmet click here Helmet Order Form. Fill out the form and include it with your camp registration.
To Sign Up
The packet contains: Camper Information Form, Advanced Camp Registration Form and Signature Page of the Release Form.
Fill out and sign all the forms

fully,

include payment by check, cash, debit card, Visa or

Mastercard

. ( No American Express)
If you are paying by check: mail* or drop off to: Morning Star Farm
*( We highly recommend that you do not mail your forms as the session can fill by the time your forms arrive.)
Payment must be included with your forms to hold a space.
If you are paying by credit

o

r debit card you can scan and email forms to contactmsf@aol

.
You may drop off your forms at the Morning Star Farm

office.

Please use the mail slot located by the office door.
Confirmation:
You will receive a confirmation email within 2-3 days once we receive your registration forms and payment.
Please do not assume your child is enrolled until you receive an email from us. This will be the only confirmation you will receive from us. We do not send out confirmation packets, all the info you will need can be found on this website.
Refunds - less $

10

0 booking fee for all cancellations up to

March 15th

Thereafter No Refunds will be given unless the space can be filled from our waiting list, then the above rule applies.
Substitutions - After you receive confirmation, you have 48 hours to make any changes in camp date or camper. After this time a $75 fee is required for any substitutions of camper or camp date. (subject to availability).